Ghana Fast Track
Airport Meet and Assist
VIP Assistance at Accra's Kotoka (ACC) airport.
CHECK PRICE
BOOK NOW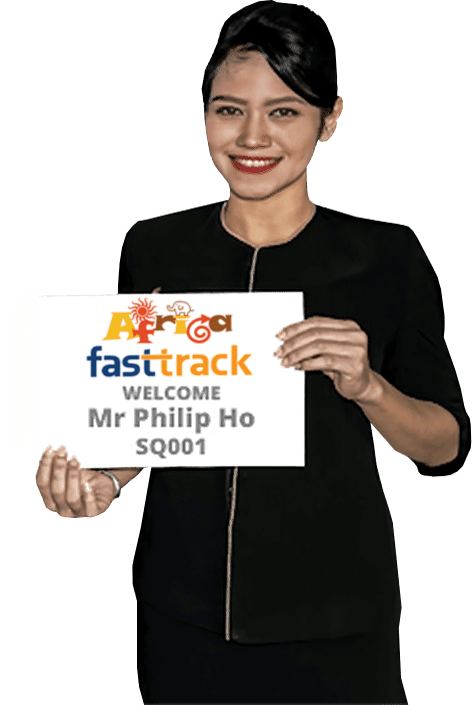 VIP Meet and Assist service in Accra, Ghana | Fast Track through Kotoka ACC airport - arrival, departure & transit
Ghana Kotoka (ACC) airport is a busy airport. Booking Meet & Assist makes passing through it fast and easy. Ghana Fast Track's local greeters will bypass lines to ensure a quick arrival, smooth departure, or successful connection.
Africa Fast Track's service in Ghana adds a first class feel and may include special immigration handling, buggies, help with VOA and baggage. Before you travel, our reservation team will help you choose the exact service that you need.
Airport Meet and Greet service in Ghana Kotoka (ACC).
Ghana Kotoka Airport VIP
The Ghana Fast Track and Kotoka Airport Meet & Assist teams have been operating in ACC for many years. During that time we have given Meet and Greet Airport Assistance to hundreds of travellers. who passed through busy airports smoothly, easily and quickly.
Ghana Fast Track Arrival
On arrival Meet and Assist English speaking greeters will meet you near the air bridge. They will give you full Airport Assistance and will assist you through any passport or visa control. Next they escort you to the baggage and customs area. Of course these Meet and Greet staff will also help find your driver. Or if you booked a connection, check in to your next flight.
Accra Departure Airport Assistance
On departure, the Meet & Greet team will contact your driver. After greeting you they will assist you through check-in and immigration. Then they will take you to your airline lounge. And finally to the boarding gate.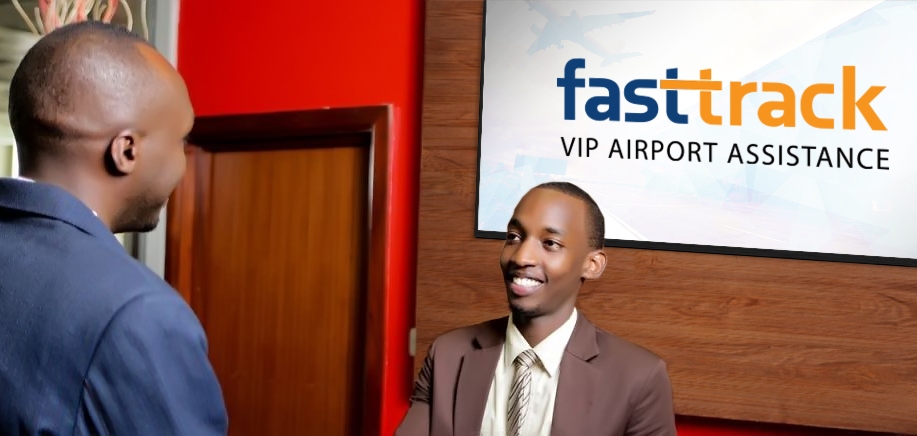 Help with Connections
We give Ghana Kotoka Airport Fast Track help for a connection (with immigration) or a transit (with no immigration). Our Meet & Assist greeter will meet you near the air bridge where you enter the main terminal. Our Kotoka VIP team will guide and escort you through process. This will include arrival, departure and transfer procedures. Whatever is needed for your connection. Finally they direct you to your airline lounge. Or the flight departure gate.
Booking Airport Assistance
Our expert Meet & Greet booking staff will explain the local options. They know the ins and outs or every African airport. They will help you understand, choose and order the exact Airport Help that you need. So the service you get is the service you want.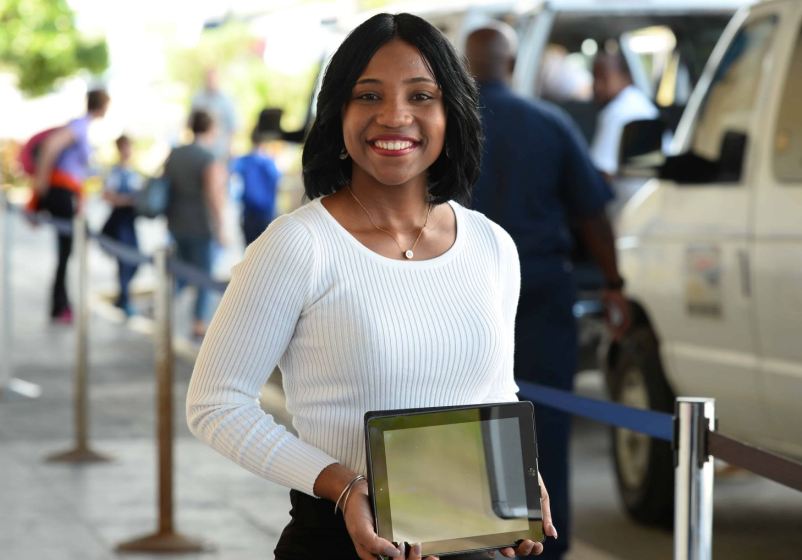 When you reach the airport our Ghana Africa Fast Track Meet & Greet agent will be your personal airport assistant. They will be there as you pass through their local aiport. Of course these local Meet and Assist agents know many short cuts and tricks. This will reduce lining up or mixing with other passengers.
Booking is easy. Check out the 5 step process here: How to Book Meet & Assist
Ghana Fast Track is open to all
Meet and Assist services are available to any traveler, on any airline, and in any cabin class. Airport help is also offered in most major commercial airports around Asia Pacific, Europe, the Middle East and Africa.
In South Africa we serve the airports of JNB, CPT, DUR, PLZ and GRJ and in Ghana ACC. We offer travelers meet & greet concierge assistance in each of those airports' international and domestic terminals.
Kotoka International Airport (IATA: ACC) Serving the capital city of Accra, this is a large airport that is served by many international carriers including British Airways, Delta Airways, KLM, Emirates and many more. It has the capacity to handle large aircraft including the A380 aeroplane. There are 3 terminals; terminal 1 is the government VVIP terminal where diplomats fly from and where the military operate from. Terminal 2 is for domestic flights and Terminal 3 is long haul and international.
In 1969 the airport was named after Lieutenant General Emmanuel Kwasi Kotoka. Taxis are plentiful outside the airport with metered and non-metered taxis available. Additionally, many of the larger hotels offer shuttle buses to and from the airport.
English is the official language with 11 more languages spoken by varying groups. Ghanaians are friendly people and often offer greetings to strangers and such a greeting is expected in return. Interestingly, you might hear the hissing 'tsssss' sound, and this is simply to catch your attention and is never thought of as rude.
See the 5 step How to Book. Or read our posts & articles for more about Airport meet and assist services. And if you still have some questions, see the answers to the most commonly asked questions at Airport Meet & Assist FAQ